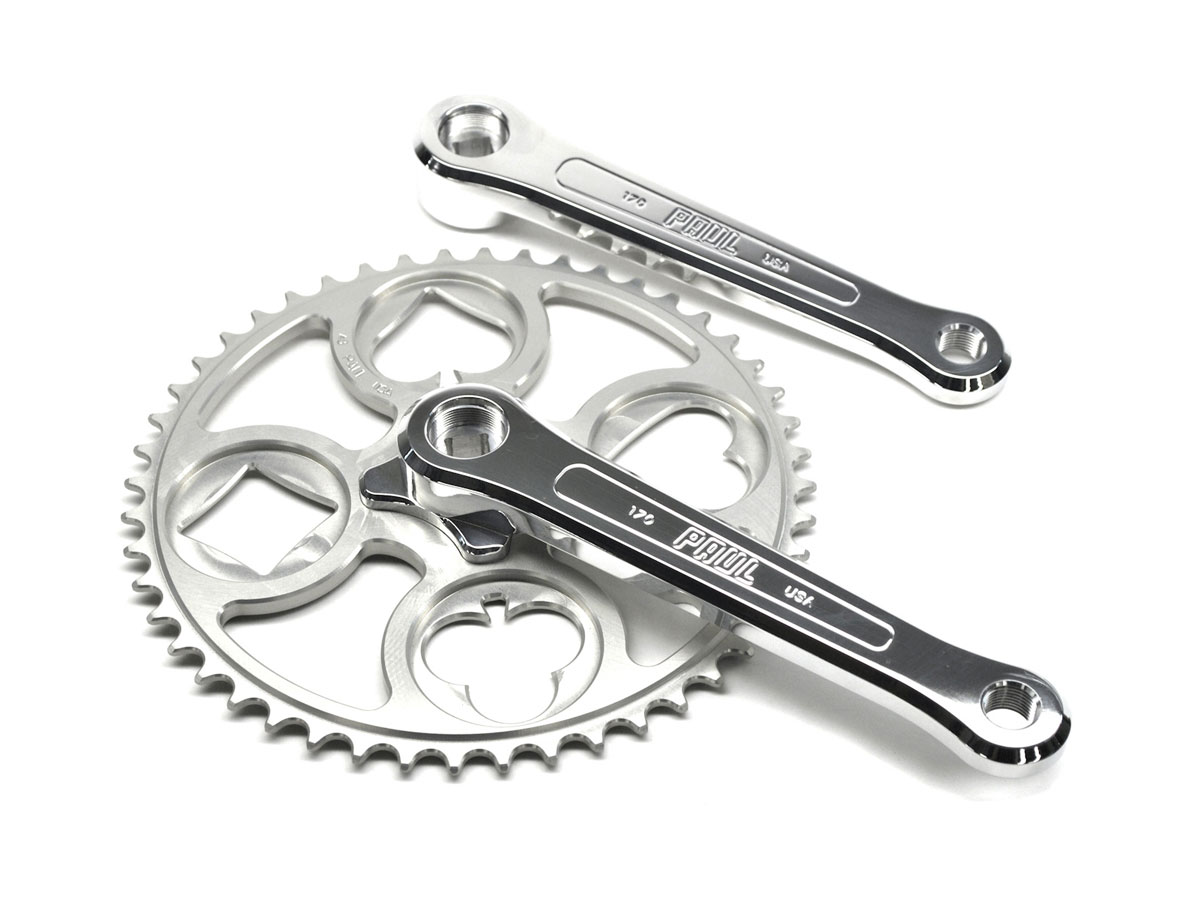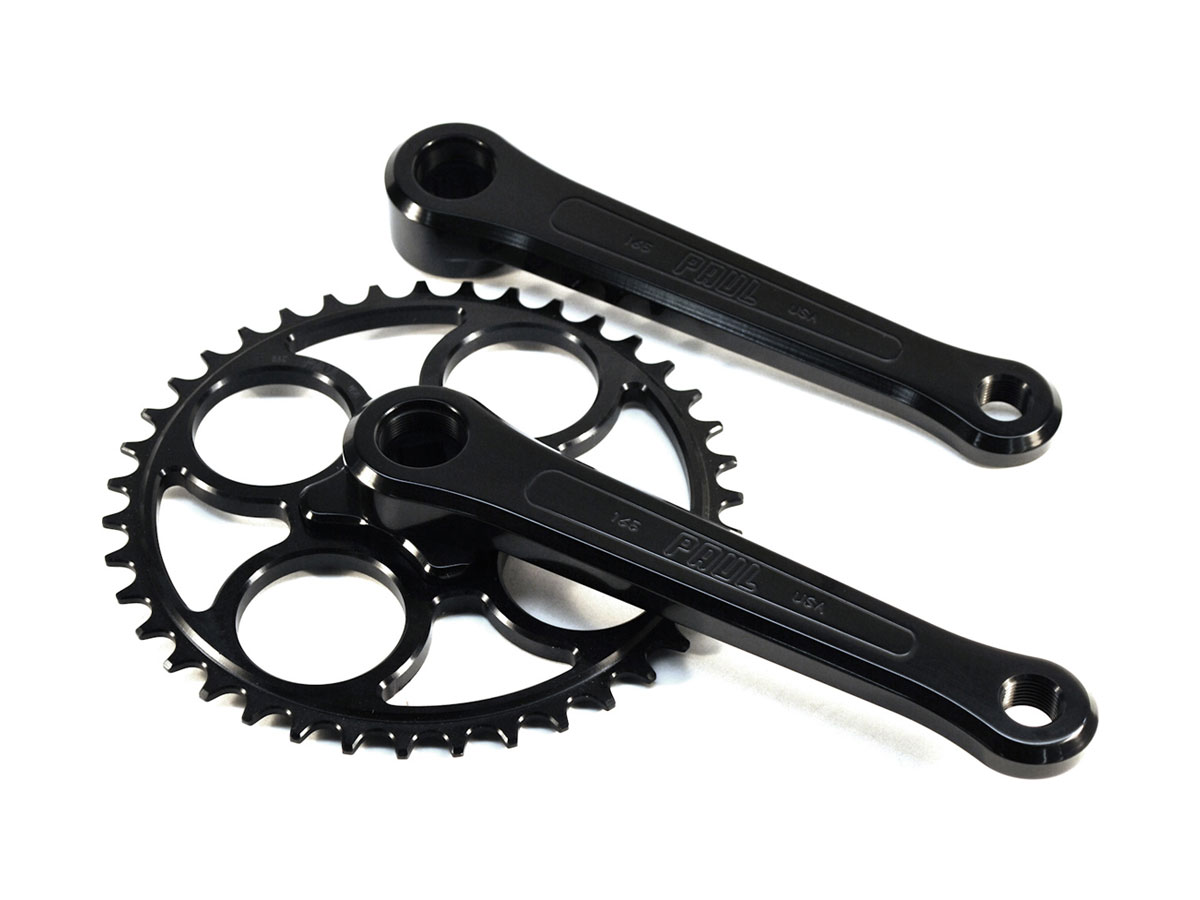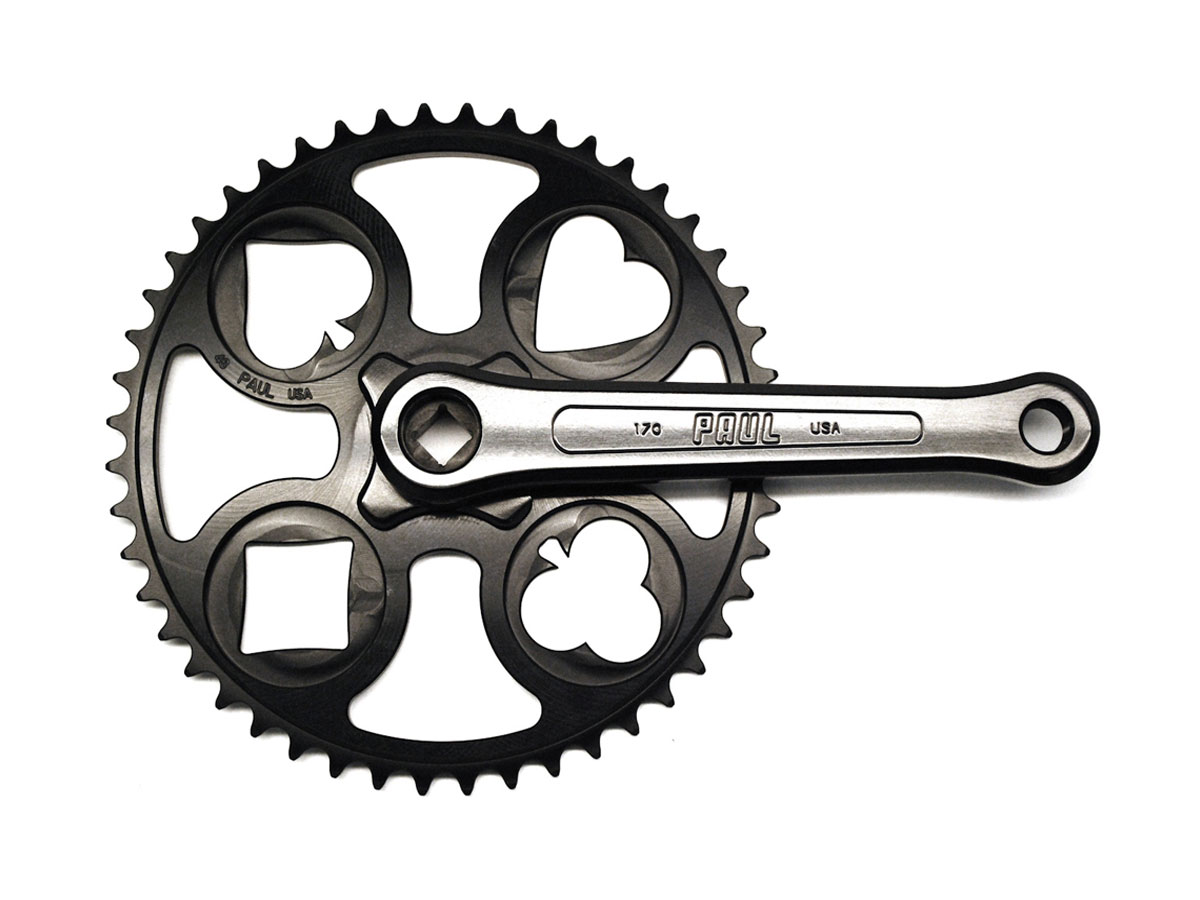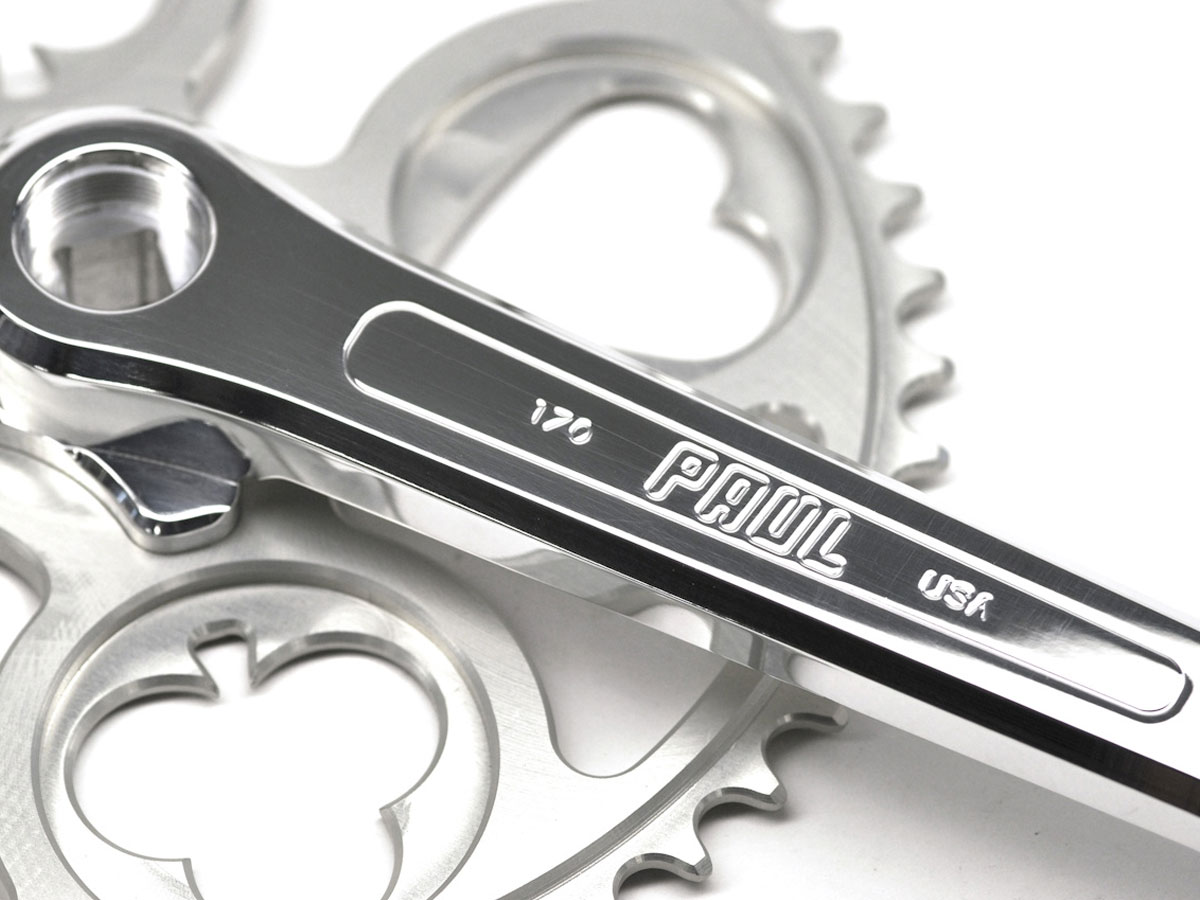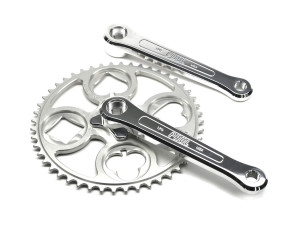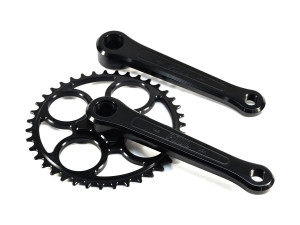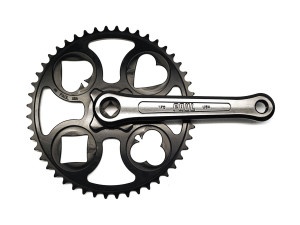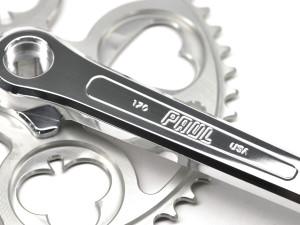 Road Single Speed Crank Set
100% Pure Crank from Paul Component Engineering. Strong, elegant & classy.
Technical Information
Crank Arm Material

2024 Aluminum

Chain Ring Material

6061 Aluminum

Weight

556g - 680g

Crank Arm Finish

Polished and Anodized

Chain Ring Finish

Anodized

Anodized Color

Black or Silver

Crank Arm Length

165mm or 170mm

Chain Ring Size

Circles 32, 34, 36, 39, 44, 46, or 48
Royal Flush 46 or 48

Chain Ring Width

1⁄8"

Bottom Bracket

111mm ISO Square Taper↓

We designed the Road Crank around a 111mm bottom bracket with an ISO square taper.

Suitable bottom brackets are available from Phil Wood, Campagnolo, Miche, and others.

Chainline

44mm↓

Chainline is the chain ring's offset from the centerline of the bicycle frame.

The Road Crank has a 44mm chainline when paired with a 111mm bottom bracket.

Additional Information
Our Road Cranks take advantage of the narrower chainstays found on road frames, and the 44mm chainline of our High Flange hubs.
These cranks use a specially designed interlocking chain ring/crank interface. Four 7075 Aluminum chain ring bolts with T25 Torx heads bolt through the chain ring and into the reinforced spider on the crank arm.
The crank arms are machined from 2024 aluminum, a very strong and stiff material. They are given a high polish finish and optional black anodize. The crank arms are available in two lengths: 165mm and 170mm.
The chain rings are machined out of 6.3mm thick aluminum plate; very sturdy. Wider teeth designed only to work with 1⁄8" chains which prolongs their life span. Replacement chain rings are available.
Chain rings are available in two different patterns and four different sizes. 32, 34, 36, 39, 44, 46 and 48 tooth rings are available in our Circles pattern. Additionally, 46 and 48 tooth rings are available in the Suit of Cards design.
Stay in Touch
Our monthly email is an ongoing bike conversation for creative people who spend a lot of time in their garage.
© 2015. Have a nice ride.