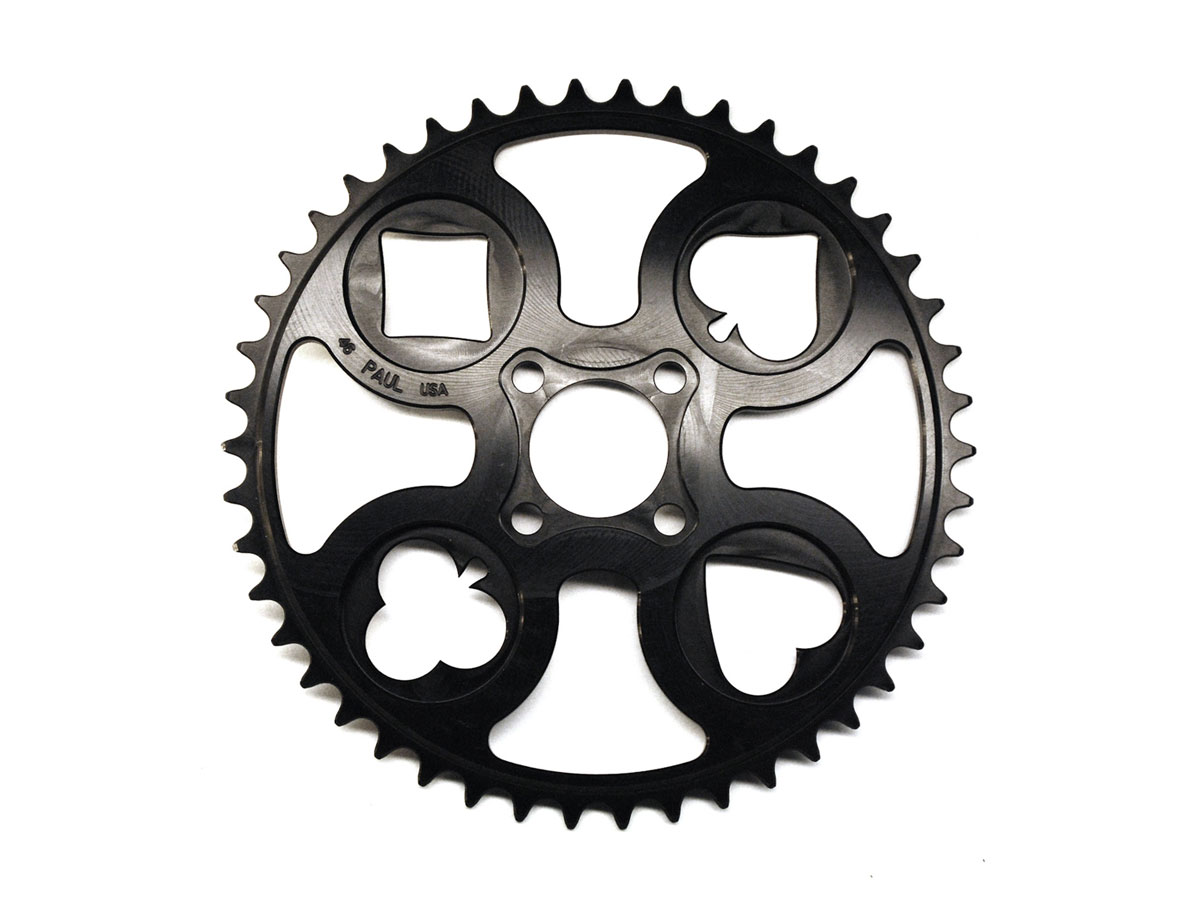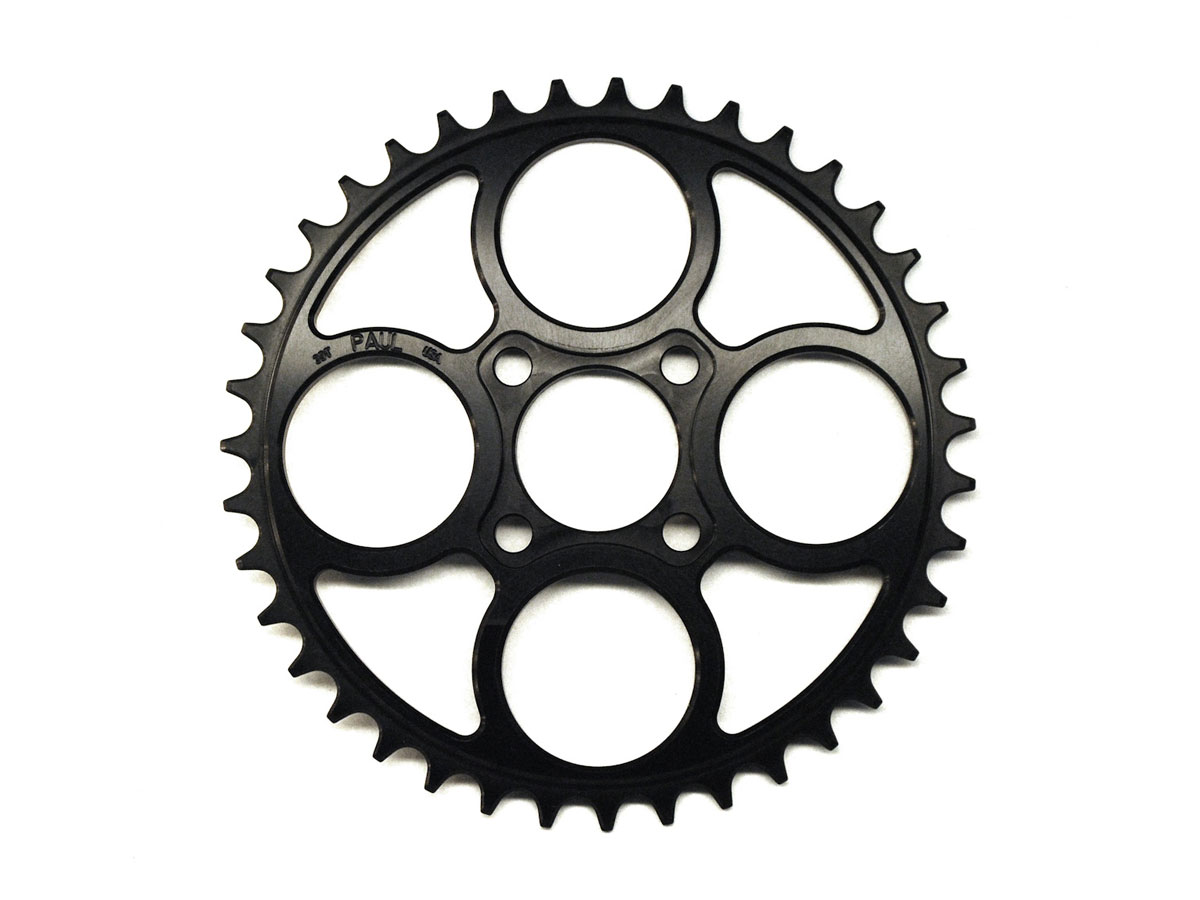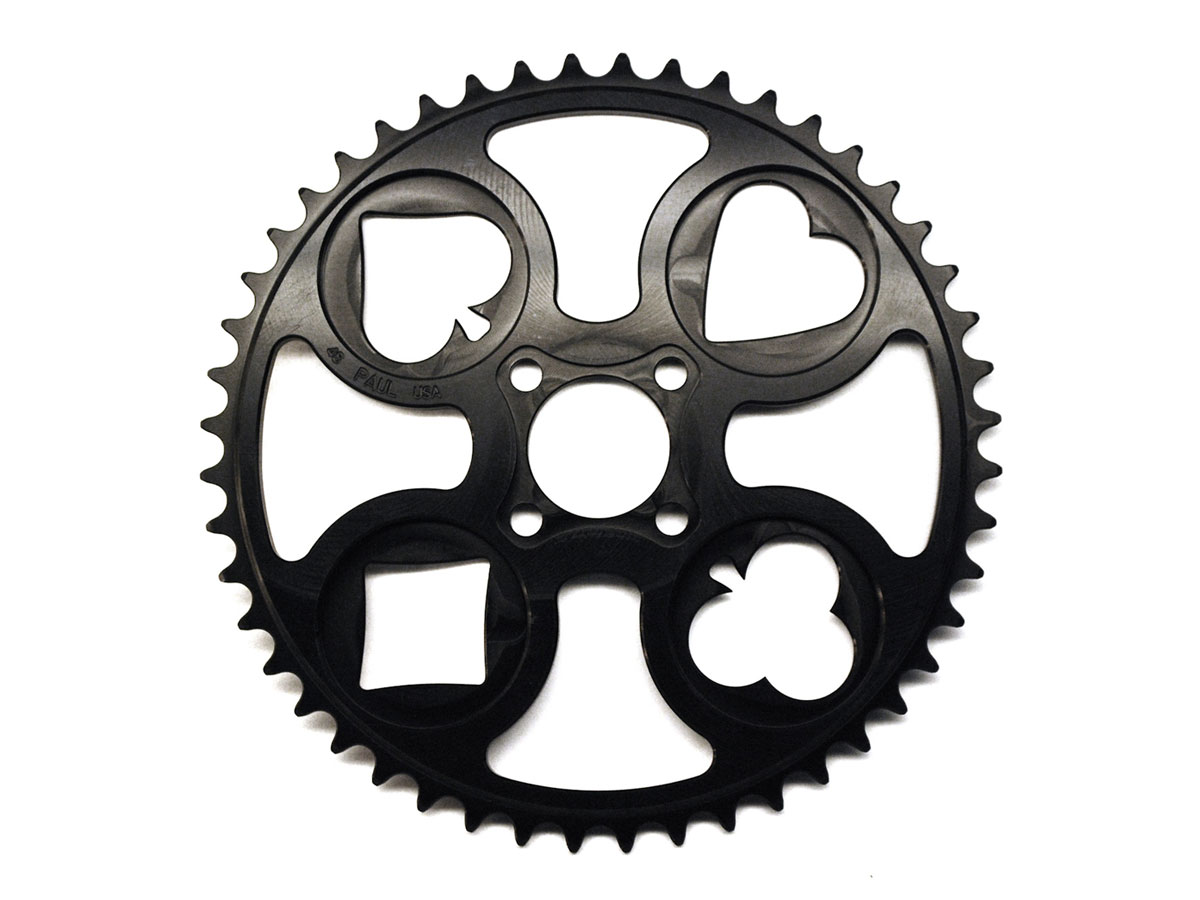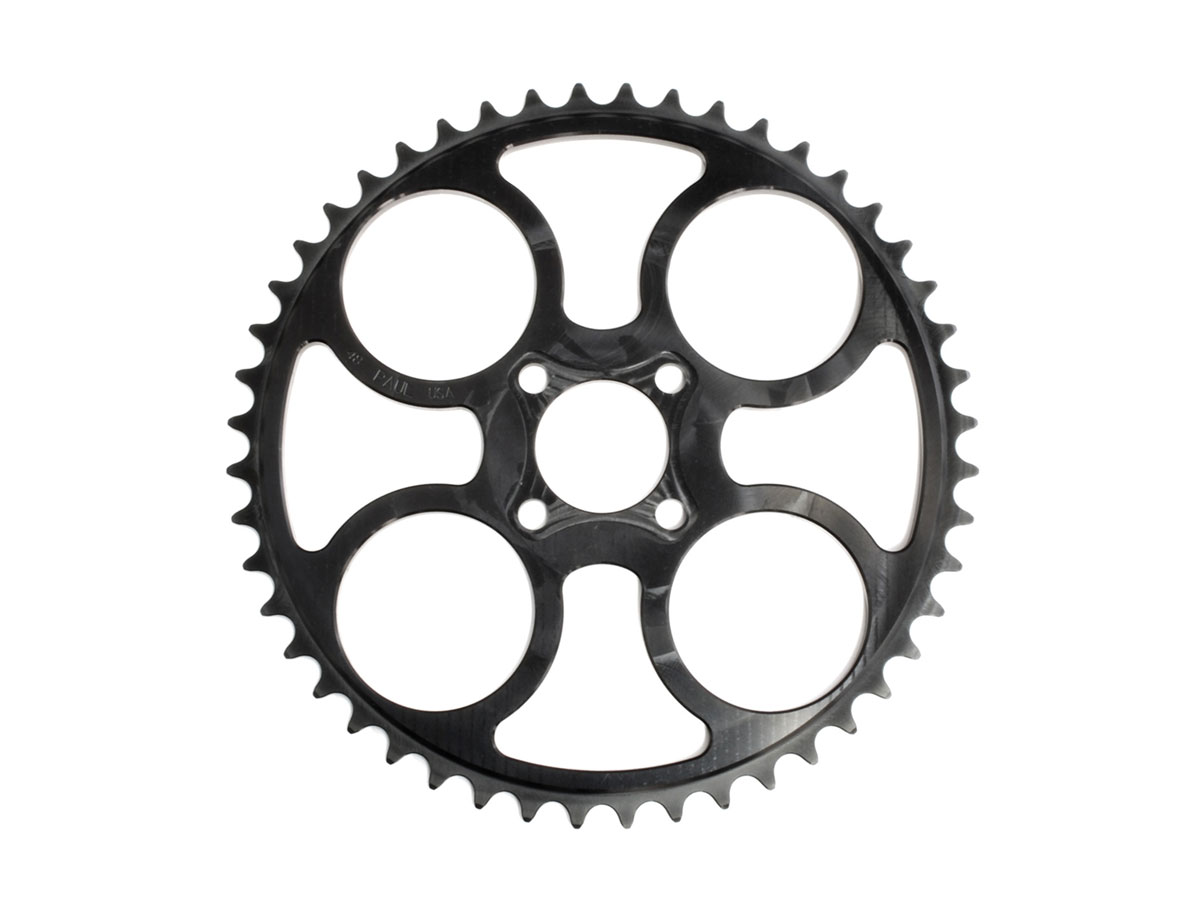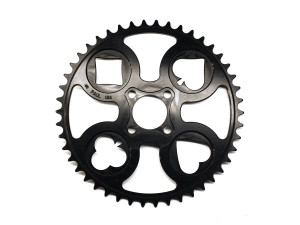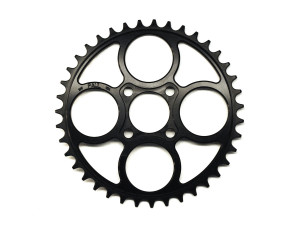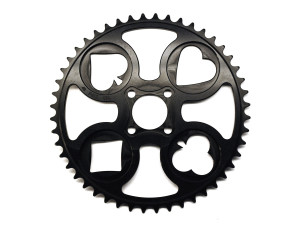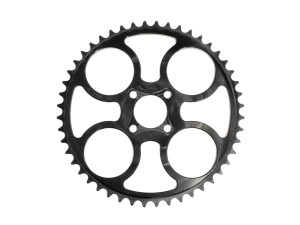 Chain Rings
These replacement chain rings are machined out of precision ground 6.3mm thick aluminum plate. They're designed to work with our crank sets running 1/8″ chains.
Technical Information
Material

6061 Aluminum

Finish

Anodized

Anodized Color

Black or Silver

Teeth

Circles 32, 34, 36, 39, 44, 46 or 48
Royal Flush 46 or 48

Width

1/8"

Additional Information
Two different patterns and four different sizes are available. 32 through 48 tooth rings are available with a Circles pattern, while 46 and 48 tooth rings are also available with our "Royal Flush" card suits pattern
If your crank is the newer style (introduced in February of 2010) with Torx T25 chain ring screws and a thicker spider, your chain ring can be replaced.
Please note: if you have an older crank with hex head chain ring screws, we do not recommend replacing your chain ring. The threading on the drive-side crank arm can become damaged and strip during re-assembly.
Stay in Touch
Our monthly email is an ongoing bike conversation for creative people who spend a lot of time in their garage.
© 2015. Have a nice ride.