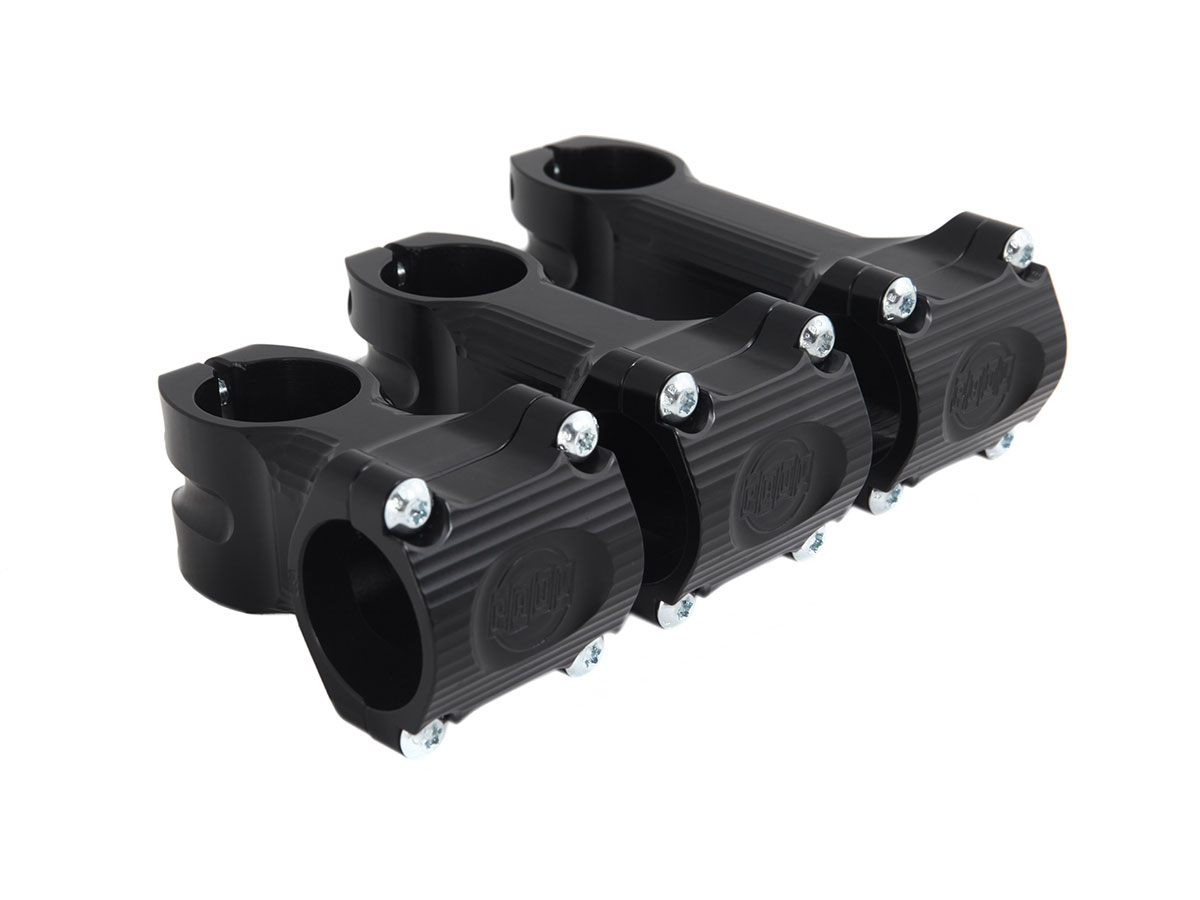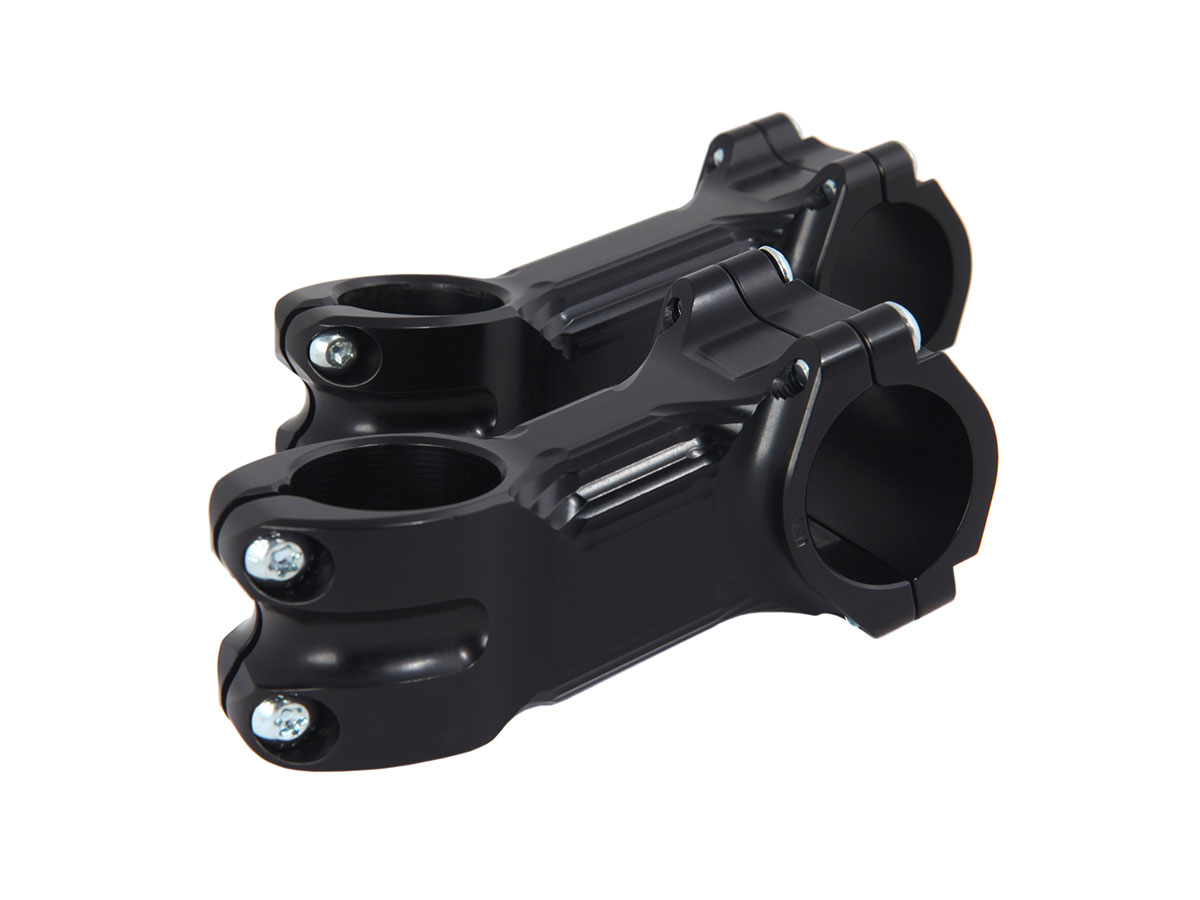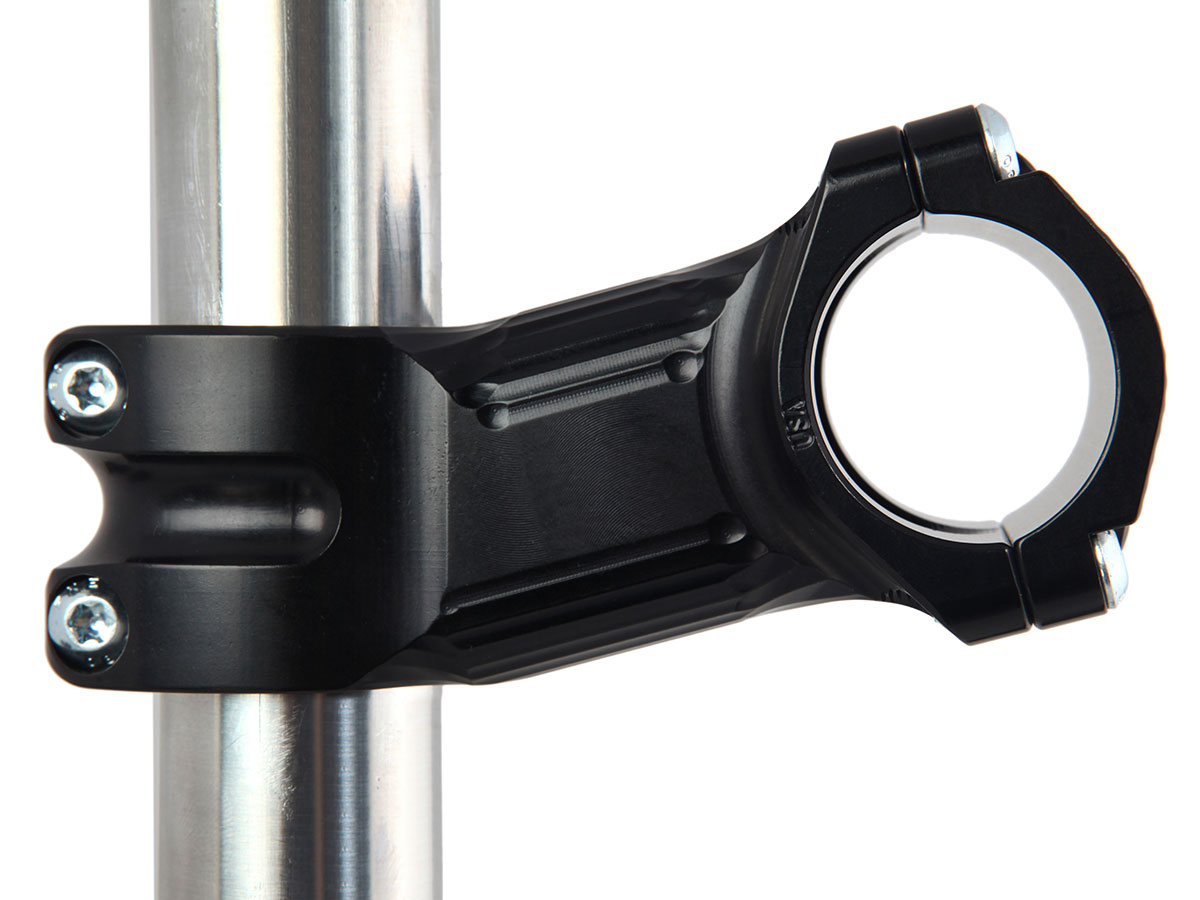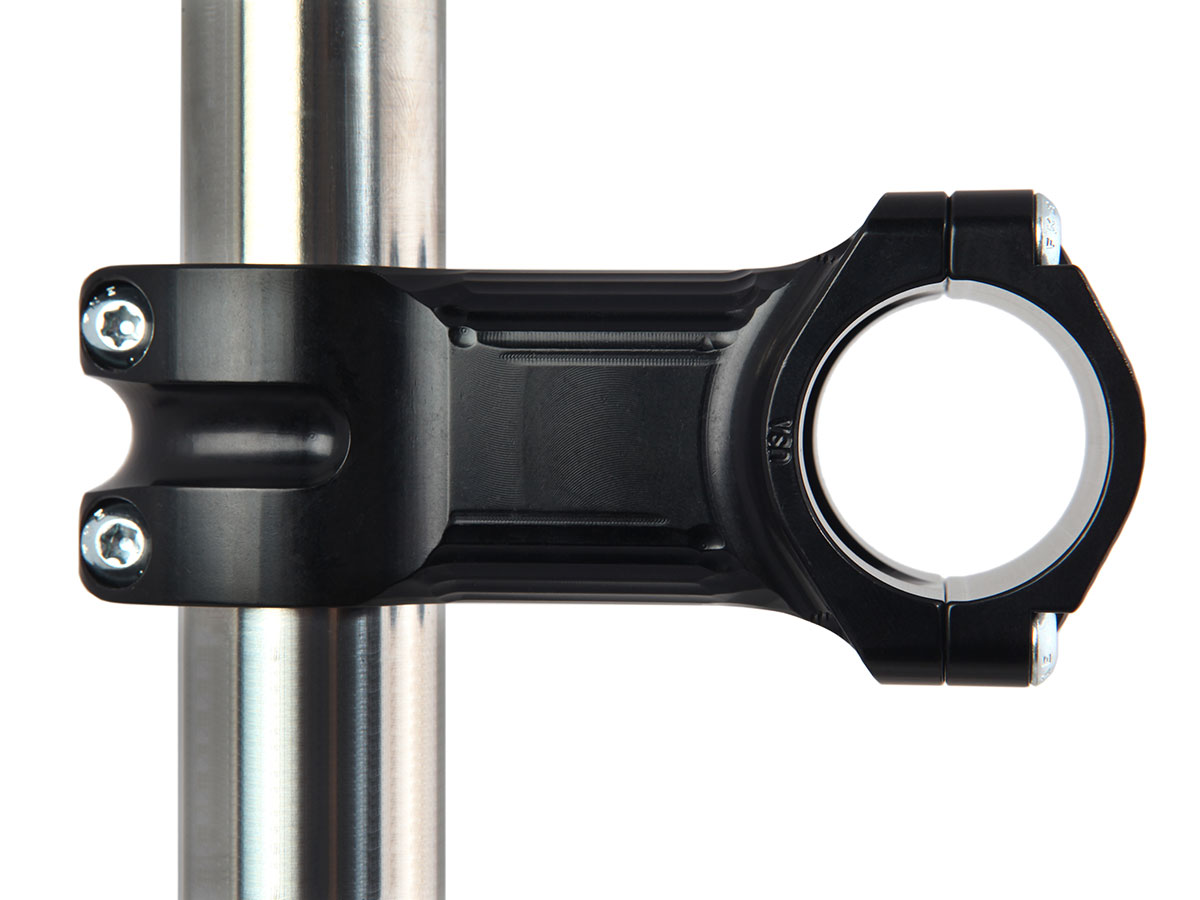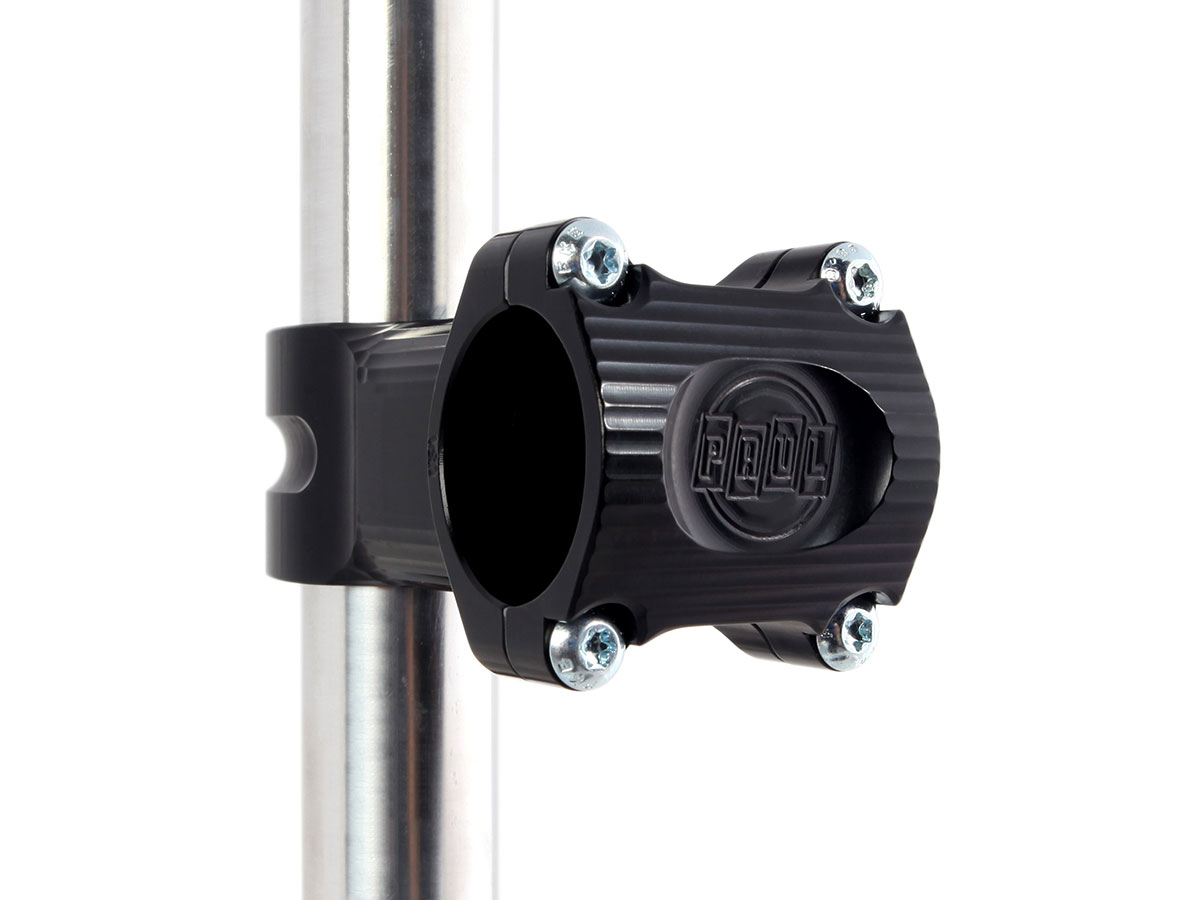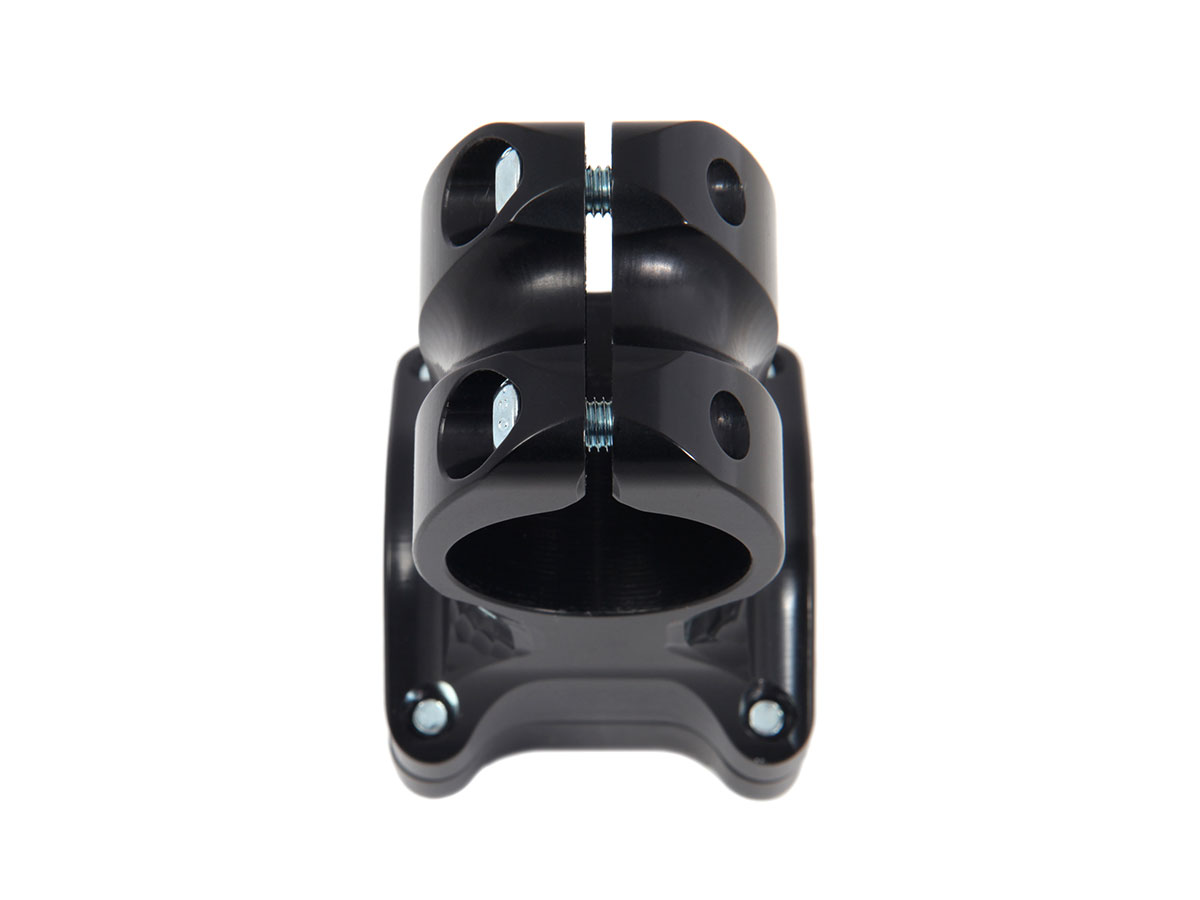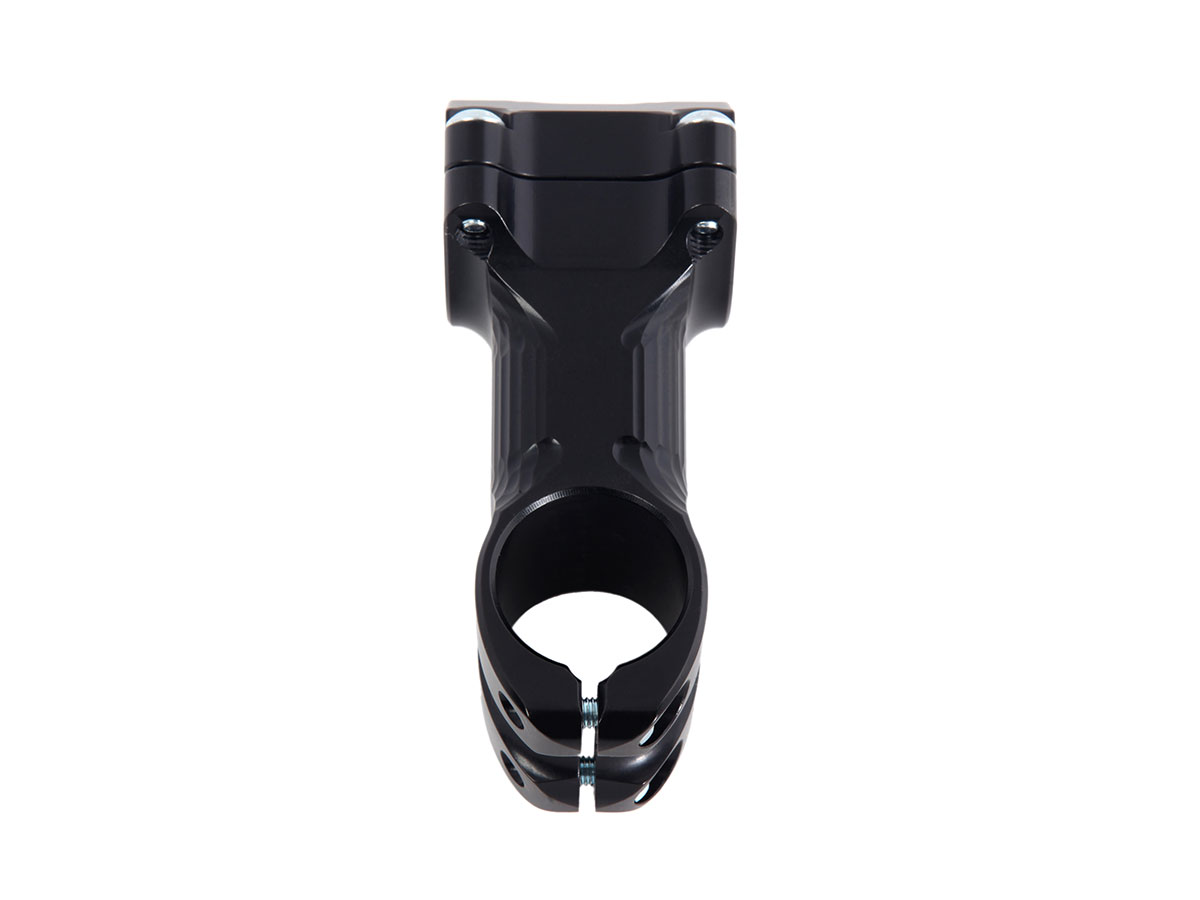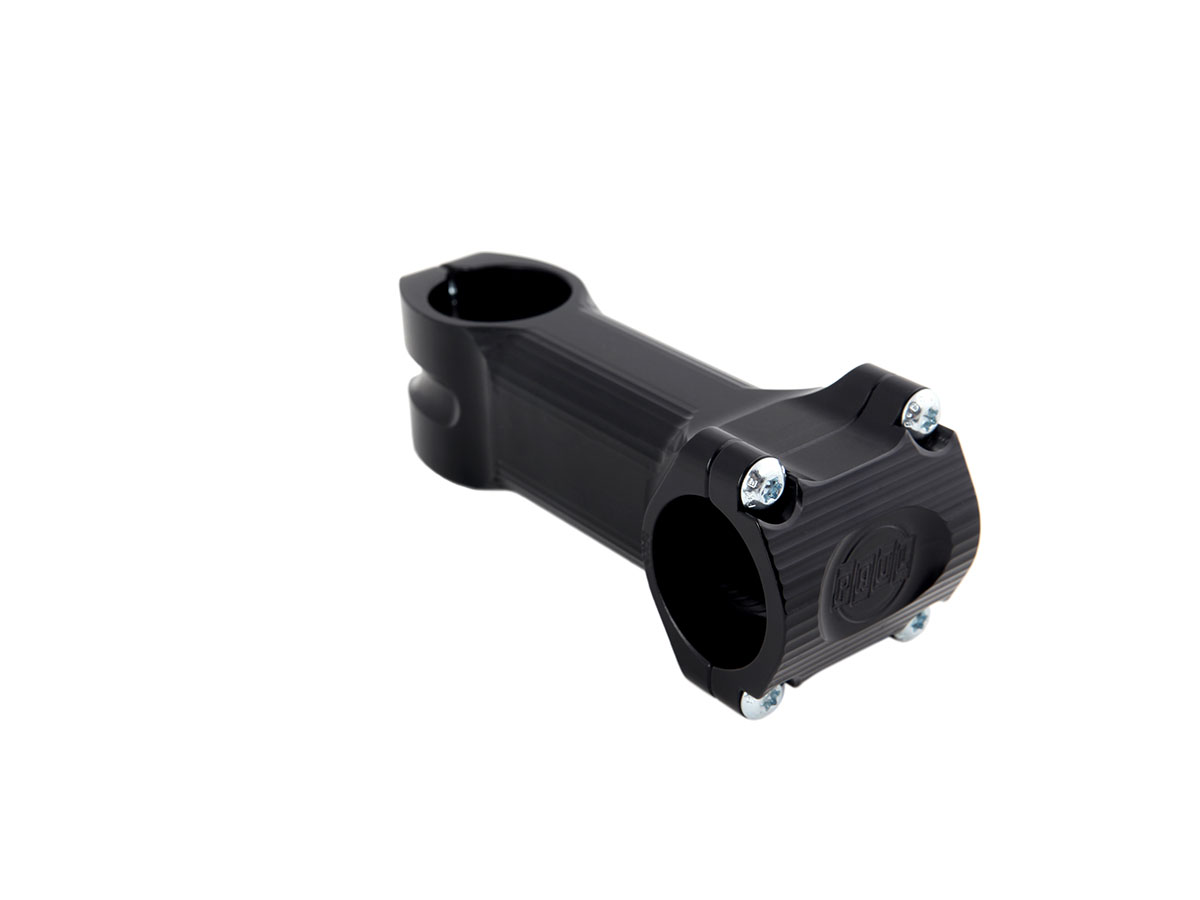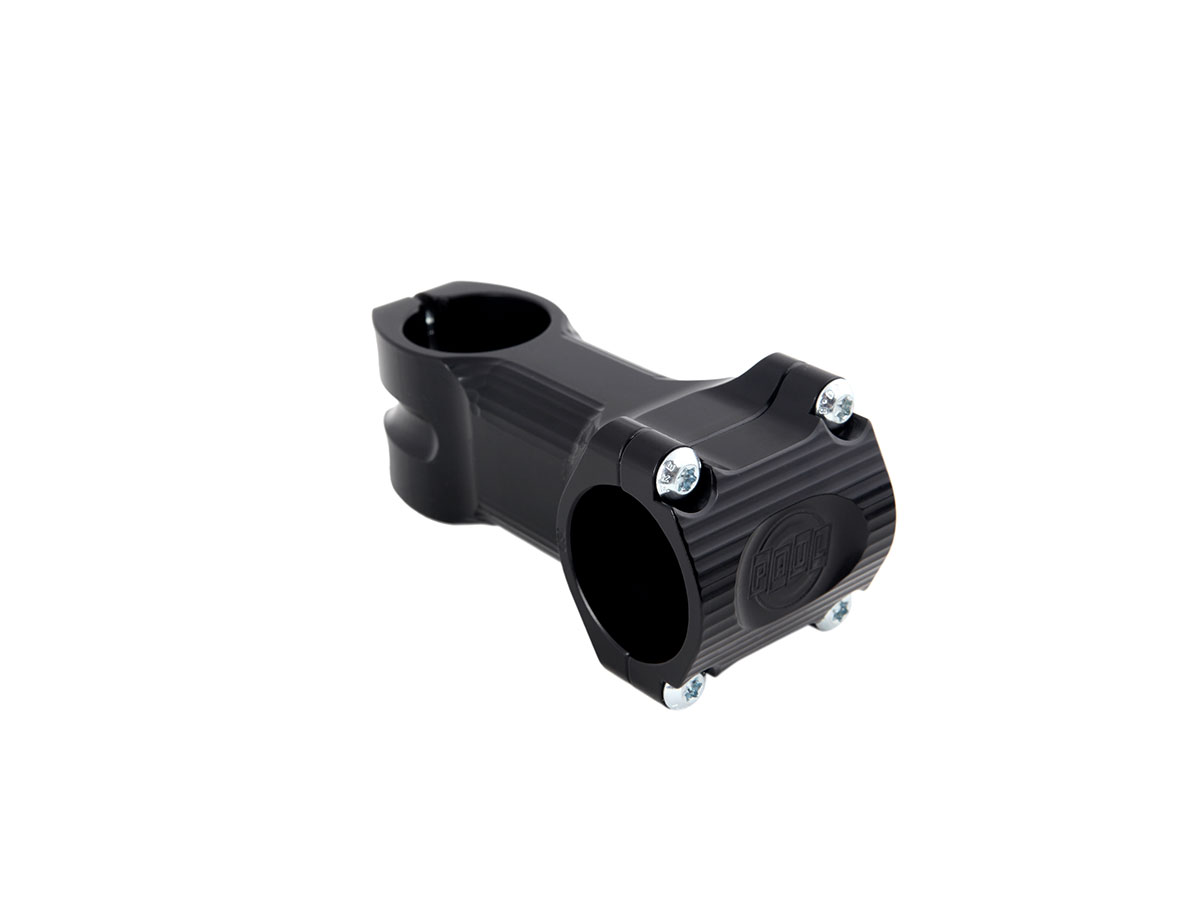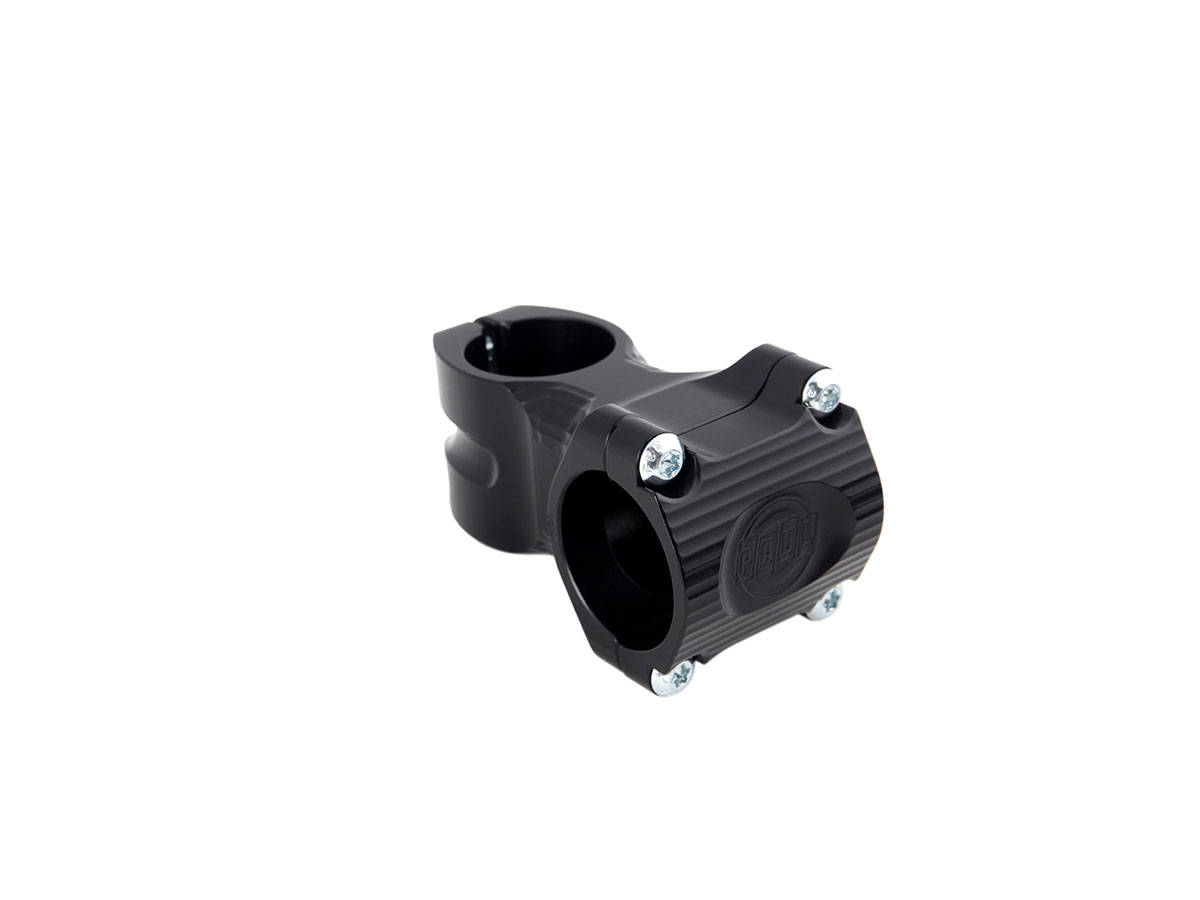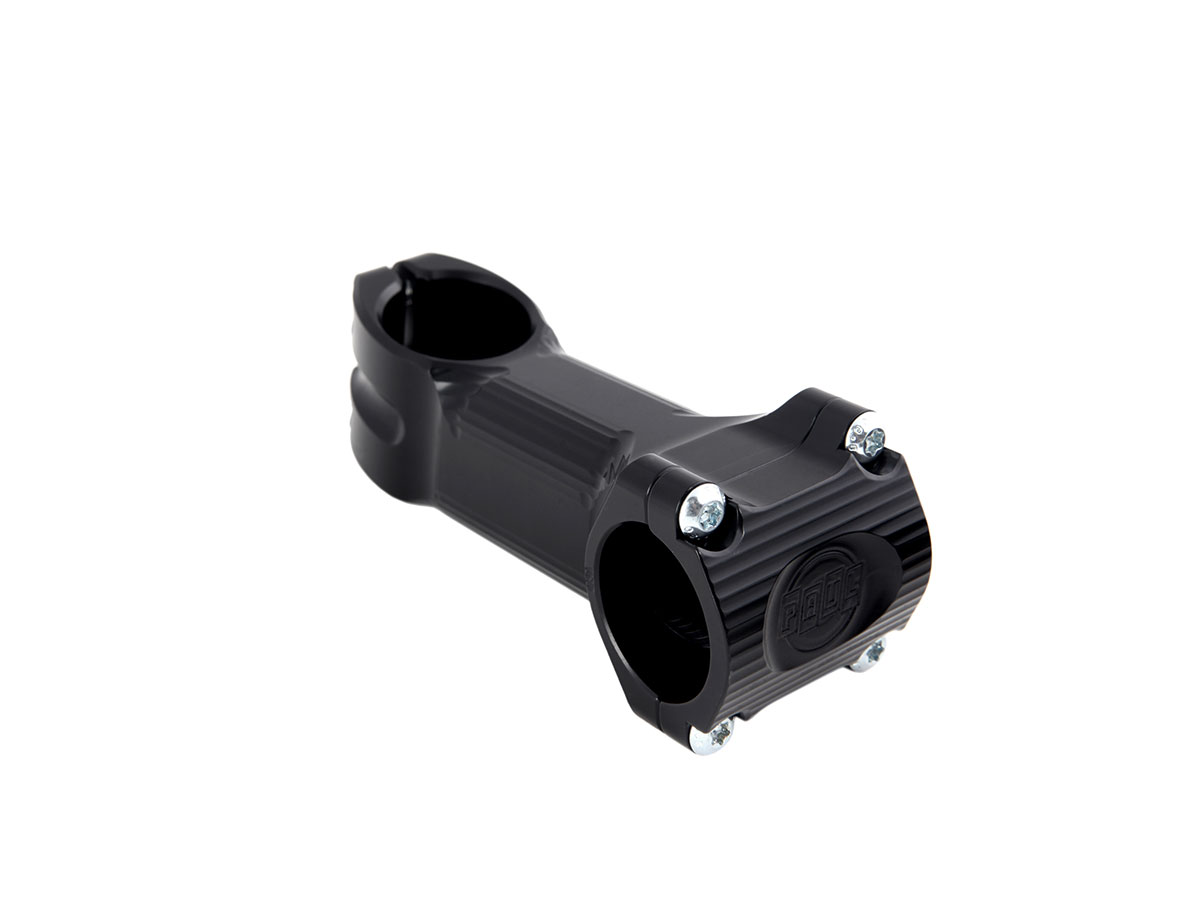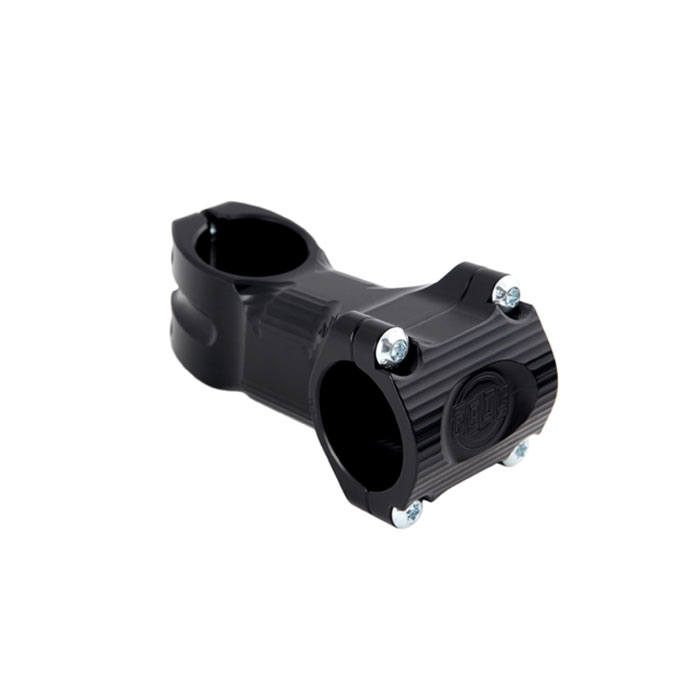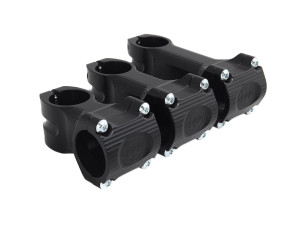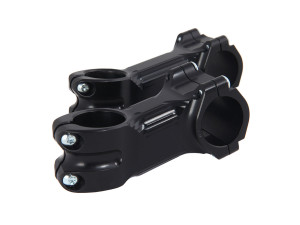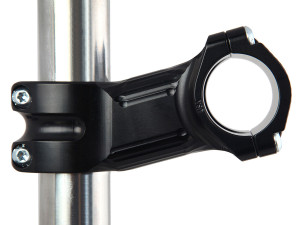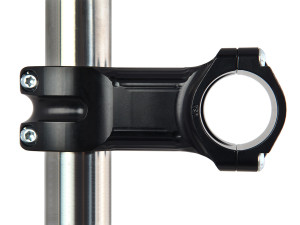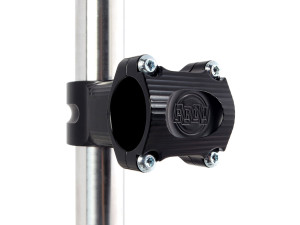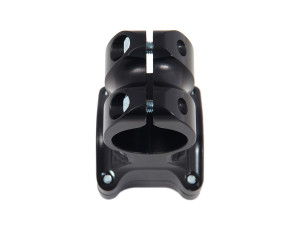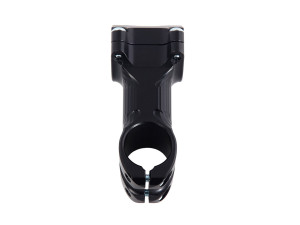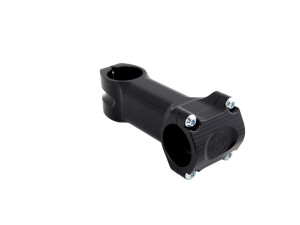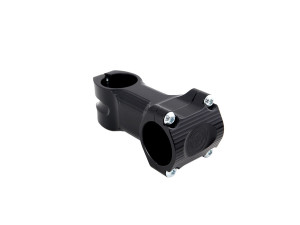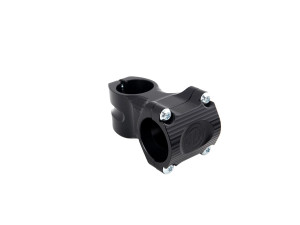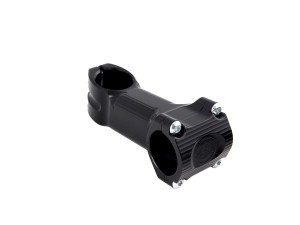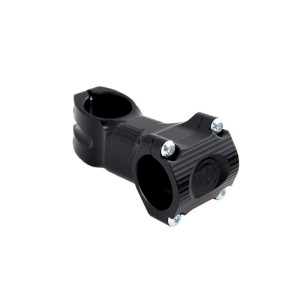 Boxcar Stem
The Boxcar Stem is the perfect combination of stiffness, strength and light weight.  Available in +/- 0 in 50, 70 and 90mm. Also +/- 15 in 70 and 90mm. All screws are high strength stainless steel with the popular T25 head. Made in Chico, California with US sourced 2024 aircraft alloy.
Technical Information
Weight

50 mm +/- 0: 137 g
70 mm +/- 0: 153 g
90 mm +/- 0: 155 g
70 mm +/- 15: 169 g
90 mm +/- 15: 172 g

Material

2024 Aluminum

Finish

Anodized or Polished

Anodized Color

Black or Silver

Bar Clamp Diameter

31.8 mm

Lengths

50 mm
70 mm
90 mm

Stem Angle (deg)

+/- 0
+/- 15

S.H.I.S. Stem Clamp Diameter

28.6 mm

Stack Height

36 mm

Instructions

Torque Settings

Steerer Tube: 5nm Faceplate: 4nm
Product Story
This stem was designed from the ground up to be stiff, strong and pretty darn light too. We went through several design iterations and believe we've reached the best combination of these three principles. Extensive real world and machine testing and proven this to be one strong stem.
With respect to torsion, the rounded box shape is some 25% stiffer than the competition. As for strength, we ran it through 1,000,000 cycles of above normal use stress without a single problem.
The stems come in a zero rise and a +/- 15 degree rise. Lengths are 50, 70 and 90mm. All screws are the same pan head T25 Torx type screws in stainless steel. Why Torx? To encourage torque wrench usage and avoid strippage (People tend to overtighten faceplate bolts). Also the Torx head is wider, distributing stress better, and are the same wrench size as the ubiquitous rotor screws all makers use. Also SRAM has made a switch to T25 screw heads in almost all their products, which is a good sign.
As usual, by letting the function and material properties dictate the shape of the product, we have come up with another one of our often complimented and purposeful designs. Yes, it looks a little different, but with us there is always one good reason for this: to make it work as awesome as possible.
Stay in Touch
Our monthly email is an ongoing bike conversation for creative people who spend a lot of time in their garage.
© 2016. Have a nice ride.